Rediscover Project Management
Simplify your workflow with affordable cloud software for the translation industry that does it all – from quoting and procurement to delivery and billing. Discover a perfect blend of logical transparency and smart connections.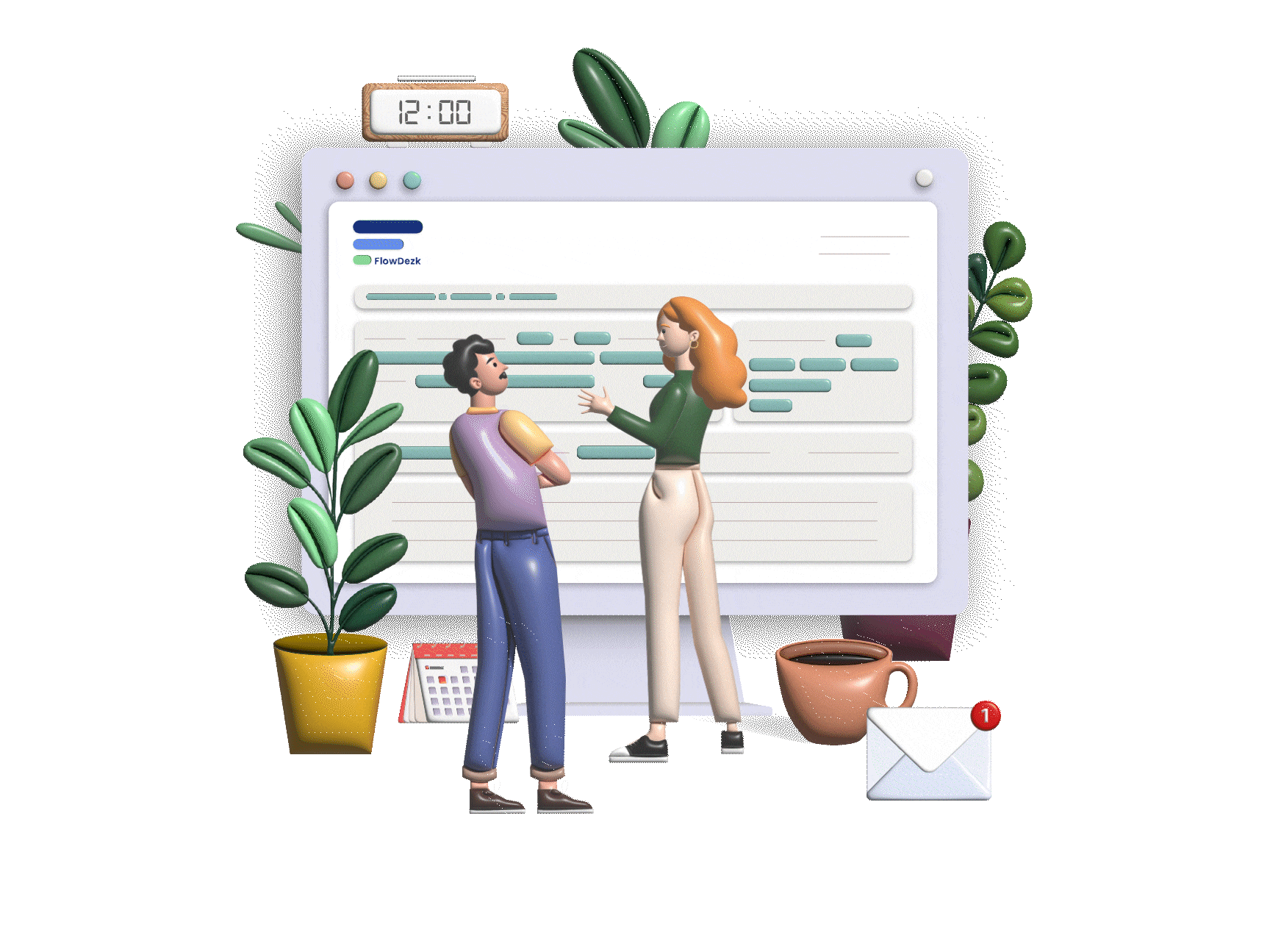 FlowDezk is…
Discover FlowDezk for the Translation Industry
FlowDezk for the Translation Industry has been specifically designed with the needs of translation and localization project managers in mind. Are you looking for a solution that allows you to create and process orders in a few simple steps yet at the same time provides all the details and features you need? Watch the video to see how you never get lost in FlowDezk.
Our surprising basics
Get a quick overview of your active projects and their status on the configurable dashboard home page and only drill down where needed.
Our Smart options
Get an API
Would you like your financial project data to be pushed seamlessly to a third-party accounting solution? Or would you need to pull projects from a client system to your FlowDezk dashboard, so your project managers can claim and process them?
The flexible set-up of FlowDezk allows us to build any API you may need, even the ones we haven't thought of yet. Discover how a relatively small investment can bring impressive savings.
Add features
Would you like us to change or add fields and features for a seamless fit with your workflows and processes? Would you need your branding to be integrated in the UI? Or would you prefer us to run your installation on a dedicated server in a specific location?
Sit down with one of our account specialists to turn your requirements into a specification and get a transparent quote for design and development.
Get training and support
When you purchase FlowDezk we offer four hours of free training and support to get you started. Your account manager will plan the dates for your webinar and explain how you can post support tickets.
Do you need more time or do you expect more support tickets? Choose one of our training and support plans and we'll have you covered.
Suggest improvements
We keep improving and extending FlowDezk, so we love to hear what you think would be essential features or great options for our next release. Could something be done more efficiently, is a field missing, do you need a specific language version or would you like us to build a FlowDezk solution for a different industry?
Tell us more about your suggestions via this form.
OUR TRANSPARENT PRICING
We like to keep our pricing simple and flexible so you know exactly what you get. Once you've been onboarded, FlowDezk will measure your peak number of users for billing on a monthly basis. At the end of each month this peak number is reset to the actual number of users. In other words –FlowDezk flexibly and automatically grows and shrinks as you add or delete users. And there's a bonus – vendor users don't pay to get access to their profile. New standard releases and enhancements are rolled out frequently – at no additional maintenance cost for you. Your monthly fee also includes 1 TB of storage space, which can be expanded at affordable rates. Need anything else? Ask us for a quote. Almost anything is possible.
Solution Pricing
Starter pack*
Monthly fee
3 users
1 TB storage
4 support hours
+ Add user
Monthly fee
1 user
+ Add storage
Monthly fee
1 TB
* This is the mandatory minimum number of users. The support hours are a one-time package.
Option Pricing
Support
Usage-based fee
1 hour of support or training
Support bundle
Usage-based fee
10 discounted hours of support or training
Customization
Tell us what you need and ask us for a quote
About Us
FlowDezk BV is a limited company registered in the Netherlands (registration number 74304445). Address: Minderbroederssingel 13A, 6041 KG Roermond, The Netherlands.